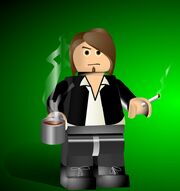 My World View
Edit
There's no higher power than I except everything else.
Heroes are people who died doing jobs nobody would do if we didn't revere those who died doing it.
The meaning of life is that it has no meaning and that doesn't mean anything.
Name your pet cats and they'll not heed your call. Name your pet peeves and they'll come unbidden.