Homeland is a psychological thriller series on Showtime, which stars Damian Lewis as Gunnery Sergeant Nicholas Brody and Claire Danes as Carrie Mathison, a CIA operations officer who has come to believe that an American Marine, who was held captive by Al-Qaeda as a prisoner of war, was turned by the enemy and now poses a significant risk to national security. The series is broadcast in the United States and is produced by Fox 21. It premiered on October 2, 2011. The first episode was made available online, over two weeks prior to broadcast, with viewers having to complete some tasks to unlock access. Read More...
Season 7
Homeland will return with a seventh season which will premiere on February 11, 2018.
Poll 34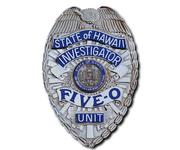 Loading RSS data...

Create blog post
Blogs

Fans of Showtime's Homeland who want to dive deeper into the show's complex web of family dynamics and espionage are in for a treat. Audible.com, the world's premier online audiobook retailer, has r…


Read more >

TO: [REDACTED]

FROM: [REDACTED]

DATE: September, 9

SUBJECT: Video #3

I've intercepted a third video. At approximately 8AM this morning, I left my residence and drove to the coordinates included in a hand…

Read more >

TO: [REDACTED]

FROM: [REDACTED]

DATE: September, 6

SUBJECT: Video #2

Last evening, at exactly 7:00PM, I received a call informing me that all of the files on the flash drive I previously intercepted at […

Read more >
See more >
Ad blocker interference detected!
Wikia is a free-to-use site that makes money from advertising. We have a modified experience for viewers using ad blockers

Wikia is not accessible if you've made further modifications. Remove the custom ad blocker rule(s) and the page will load as expected.